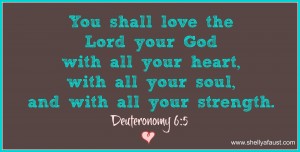 Bogged down by daily activities
Smothered by pressures and expectations
Clouded by uncertainties and fear of the unknown
It is easy to lose sight of what matters. Easy to lose the awe and wonder of the lover of our soul. Easy to forget that God is God and HE. IS. All-Powerful.
Like the chores we repeat day after day, He, too, becomes routine.
We forget He hung the stars in the sky.
We overlook new blooms birthed during the night and waiting for us in the morning.
We dismiss the wonder of creation and the miracle of life itself.
But when we pause to remember.
When we choose to reflect and tune our ears to listen Oh! how our heart feels a familiar tug.
When we purpose to worship even in the hard, dry places we find His sweetest presence.
The gentle touch of the Master's hand.
The soft whisper of our Father's voice.
The cool fresh breath of God blowing over us – awakening our spiritual senses and renewing desire.
Plucked out of the mundane and transported into the realm of a supernatural God our spirit trembles with longing for its Creator.
Our soul does long for more.
The more we choose to see, the more we see.
The more we choose to hear, the more we hear.
We must practice this position of remembering even when the humdrum and monotony of everyday tempt us to forget. Even when the overwhelming demands of life threaten to dull the ache to know and to be known by a Holy God.
This God who spoke light into day, who breathed life into the living, who commanded rivers and beckoned the sea – He is God who knew you before you were in your mother's womb. He is God who knows you in your right now. He is the gentle touch, the soft whisper, and the fresh breath.
He is the object of your soul's deepest longing.
Awake, O sleeper!
Remember thy God.
An invitation has been sent.
How will you answer?
Let us choose daily to:
Remember
See
Hear
Respond
Let us expect the extraordinary even in the middle of our ordinary.
And let us love God with everything within us.
"You shall love the Lord your God with all your heart, with all your soul, and with all your strength." ~Deuteronomy 6:5
**********
Join us for our current online Bible study at Proverbs 31 Ministries.
Linking with Yes to God – Week One Blog Hop