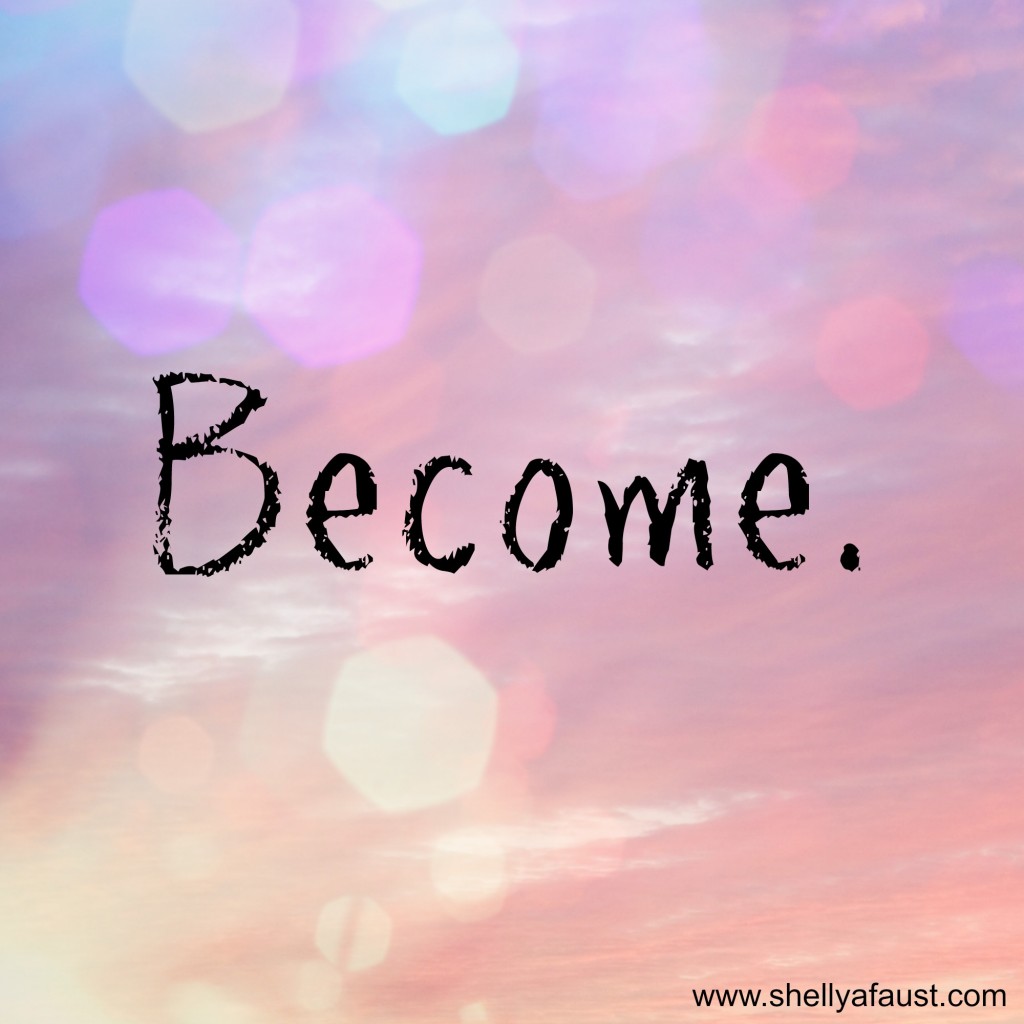 I see thousands of women standing at the edge of the very place God has created them for. Destiny is within their grasp and yet somehow they can't seem to reach it. Held back by fear, uncertainty, and doubt their feet stay planted and their arms remain bound. I have been in this great company of women. I have stared at the vast fields that lie ahead and the wide open territory waiting to be discovered. I have seen it, but my own thoughts and insecurities have placed boundaries around my ability to hope, my courage to dream, and my boldness to act. The edge feels safe and familiar while stepping over is risky and uncomfortable. Today, God is setting us free. STEP OVER and INTO the place of authority, favor, and provision that was created for you even before time. Become who God created you to be.
Our scripture this week (ACH Week 4) is John 1:12. It says, "But as many as received Him, to them gave He power to become the sons of God, even to them that believe on His name:"
I have read this verse many times but this time. This time was different.
Three simple words strung together form a phrase that can change everything.
Power to become.
Unless we understand what this power is, we run the risk of never fully walking in it. In the original Greek (from the Strong's Concordance) the word "power" here is defined as: privilege, authority, right, strength.
So, it is not just strength, although that is part, but it is a divine privilege given to us when we are spiritually adopted into the kingdom of heaven. We cannot know our place as a child of God until we first make the decision to receive from God the gift of salvation through Jesus Christ. And although we have this great honor and undeserved privilege- this power to become- we will not become until we believe on His name, accept His covenant of grace, and begin to truly understand our heritage as a child of God.
The word "become" in the original Greek means: to cause to be; arise, be fulfilled, be made.
There is a transformation that takes place when we begin to walk in the spiritual place of privilege reserved for us. We become. We arise. We are fulfilled. We are made complete.
Our rights as children of God include a heritage unlike any other. A spiritual status of honor, although undeserved, is rightly ours. Every thing – every benefit –  found within the fullness of Christ is ours.
That thing God has called you to do that you've been hesitant to do because you're afraid you might fail or you think you're not good enough? Maybe you don't understand the power to become that's been given to you. Maybe you haven't discovered all the benefits already yours. Open your Bible, pray, and let God reveal to you what is rightfully yours. This is the day for you to arise. There is a spiritual place of privilege reserved in your name.
Become.