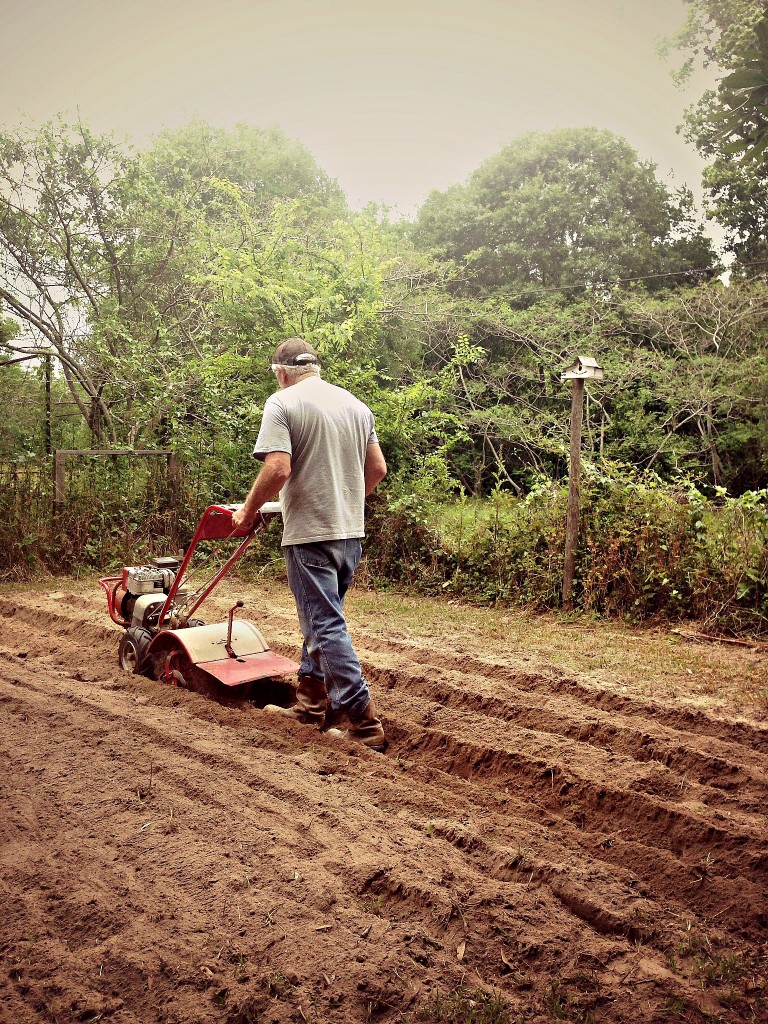 Gentle, labor-worn hands steer the old red plow in straight lines.
Rows prepare to welcome seeds of promise. The ground opens and closes, swallowing tiny capsules of life hidden in protective shells.
The sun slides down and dinner finds its way to the table. Another day's work is complete.
Four decades of plowing and planting just like today are etched into my memory. My heart smiles.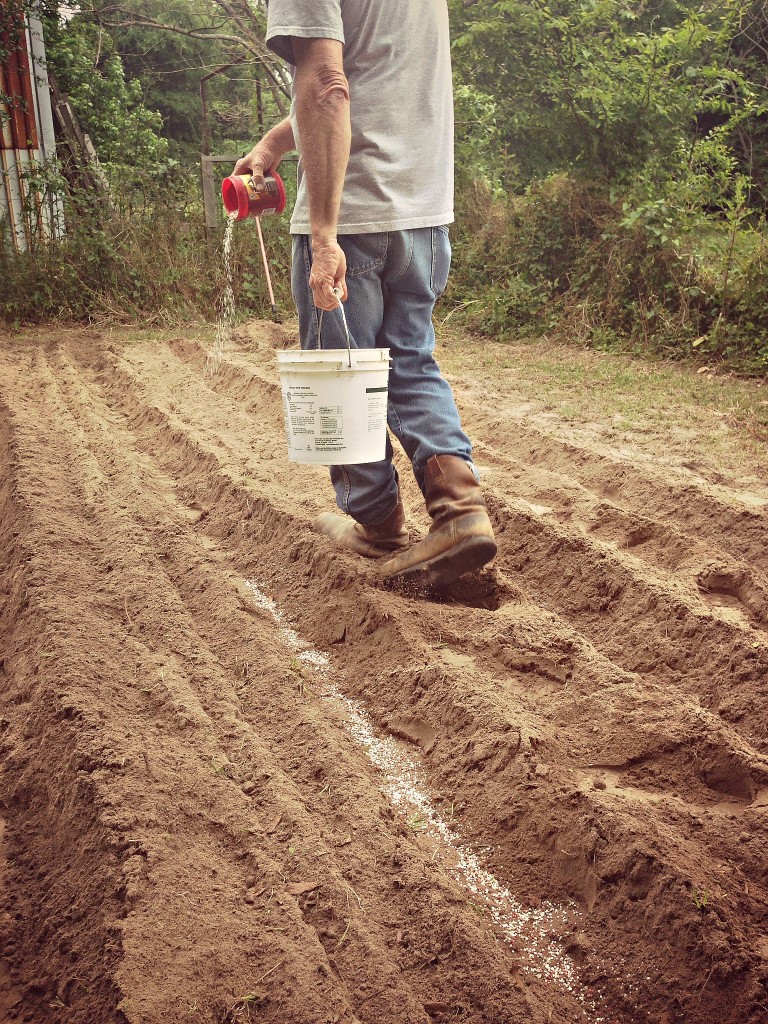 And then an overwhelming sense of pride for all the years of hard work by this man who leads our family well floods my being.
Without tending and caring, faithful intruders wreak havoc on my dad's garden. They strangle and spoil and devour. But with knees bent between rows and fingers clasped around weeds, there is room to grow and bring forth an abundance of healthy fruit.
With the right amount of sunlight, the plants thrive and grow.
With enough water and the right soil, plants flourish and bloom.
With proper tending and caring, it is well in the garden and a harvest is certain.
My thoughts wander from this ground once also tended by my ancestors to my own life, commanded by God to bear good fruit.

Some weeks my own harvest hangs heavy on the vine, beautiful and lovely and good. These are the weeks I have tended well.
But other times my canning jars sit empty or stand filled with regret.
Like days wasted on a million little, insignificant things while a dream stays buried in my heart. Or the hours I rush through in a frenzied hurry, neglecting time with my Savior and spewing words that can't be taken back.
Weeds of distractions, offense, and regret can strangle and spoil and devour.
Without knees bent in prayer and a swift removing of these intruders, our own lives can become an overgrown mess, yielding little to no good fruit.
This living requires an intentional anchoring of our soul,  a planting in the Word, and an abiding in God's presence. In the right conditions, our spirit thrives and there is growth, making a way for good fruit.
Without these things, we can wither and become barren, failing to fulfill the purpose and plans laid out before us.
Like my dad's garden, our souls need proper tending and care so that the fruit of our lives is sweet and beautiful, nourishing all those God places in our path.
***************************************
I am the vine, ye are the branches: He that abideth in me, and I in him, the same bringeth forth much fruit: for without me ye can do nothing. ~ John 15:5
Pray at all times (on every occasion, in every season) in the Spirit, with all [manner of] prayer and entreaty. To that end keep alert and watch with strong purpose and perseverance, interceding in behalf of all the saints (God's consecrated people). ~ Ephesians 6:18 AMP
With my whole heart have I sought You, inquiring for and of You and yearning for You; Oh, let me not wander or step aside [either in ignorance or willfully] from Your commandments. Your word have I laid up in my heart, that I might not sin against You. ~ Psalm 119:10-11 AMP