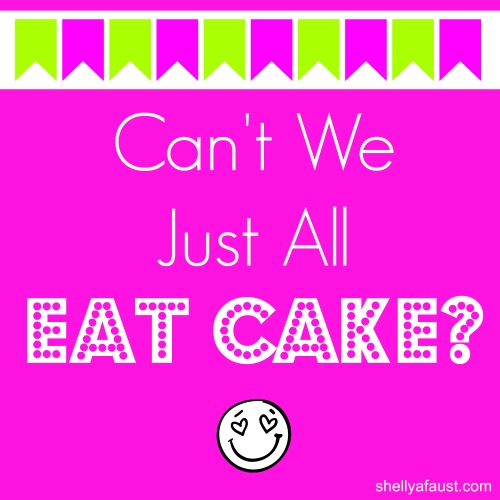 Some days I just want to gather you all up
And run to my kitchen to bake you a cake
And celebrate you
And tell you how beautiful you are
Because you are, you know?
You are created in the image of a beautiful, amazing, creative, loving God.
You have gifts and talents on the inside of you that are destined to make this world a better place.
Your smile? It warms hearts and spreads joy.
Your encouraging words?  They breathe hope and give courage.
Those little acts of kindness you do that no one else sees? They offer life and gift glimpses of our Savior.
Yep.
You're pretty special.
Don't ever forget that, okay?
Because sometimes life is crazy and hard and we are tempted to forget.
But if we do, we stop helping make this world better.
And that's too sad to think about.
People need us.
They need you.
Because you're beautiful and you are the light of the world.
And one day, when I build that new house?
I'm going to gather you all up in my living room.
And we'll eat cake.
I'm totally serious.
You are the light of the world. A city set on a hill cannot be hidden. ~Matthew 5:14   For you formed my inward parts; you knitted me together in my mother's womb. I praise you, for I am fearfully and wonderfully made. Wonderful are your works; my soul knows it very well. My frame was not hidden from you, when I was being made in secret, intricately woven in the depths of the earth. Your eyes saw my unformed substance; in your book were written, every one of them, the days that were formed for me, when as yet there was none of them. ~ Psalm 139:13-16     For we are his workmanship, created in Christ Jesus for good works, which God prepared beforehand, that we should walk in them. ~ Ephesians 2:10